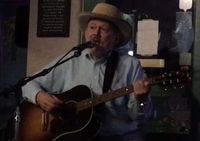 This was an open mic performance at John Steadman's beautiful, intimate open mic at La Dolce Vita in Old Town Arvada. I seem to recall it was near the Holidays, and it was my first time there.
I invited folks to sing along, but what I didn't know was that there was a vocal harmony group in the audience. I was amazed to hear those gorgeous backup vocals coming back at me. What a great feeling!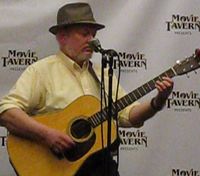 I love both Neil Young and Emmylou Harris' versions of this song, but somehow I don't think they would mind me giving it a swing beat. I could use a sax player on this.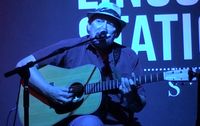 This is a song from Gillian Welch that has gotten some attention in recent years. This performance was at Lincoln Station Pizza, Coffee & Music in Highlands Ranch, one of my favorite places. Patrick, the owner, is a great guy and really supportive of the musicians.
Gone Johnson - Everything Is Free
Just Like Starting Over
I'm hoping to use the CV19 interval to prep some new tunes for the website. I'm resurrecting my studio as we speak. In the meantime, here's a vid from a slow night at the Lincoln Roadhouse. I think I was one of the last performers of the night. Anyway, here's John Lennon's "Just Like Starting Over."
I